By Paul Caputo and J. Schnell Carl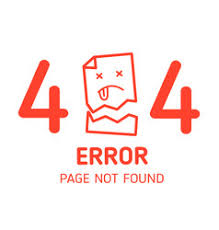 Plug Magazine (www.pluginc.com) was an early entrant into the Internet content space back when you had to call a website a magazine so that people knew what it was. It was… I'm not even sure I remember what it was. It wasn't around very long, the domain is currently unused, and I can't even find any cached copies on archive.org to remember what it looked like. So let's just say that it was another predictably disappointing highway service plaza on the road to writing stardom for Paul Caputo and me.
The Internet is the greatest thing since "Knight Rider," especially the episode where KITT's evil twin KARR tries to kill David Hasselhoff.
Just think about it. A decade ago, when men were men, and Hungry Hungry Hippos was a great Christmas gift, the idea of a world-wide computer network accessible to the Common Man — or at least the Common Unpopular Teenage Guy With Pimples And No Friends — was beyond the wildest dreams of the world's leading thinkers, even the people responsible for "Tron" and the song "Mr. Roboto." Just five years ago, the Net was nothing more than a way for Matthew Broderick to almost cause World War III, or maybe a pastime for horn-rimmed-glasses-having, propeller-beanie-hat-wearing losers.
Today, however, the Internet is used by all kinds of horn-rimmed-glasses-having, propeller-beanie-hat-wearing losers. Companies now include Internet addresses on advertisements; lawyers and insurance salesmen print theirs on business cards or just have them tattooed to their tentacles; even the TV show "Dr. Quinn, Medicine Woman" has its own address, so that … uh … so … okay, we have no idea why the Hell they have a Web site. Write us if you figure it out.
In the old days (August 6, 1978 – April 2, 1983), it used to take months, even years, to send a letter down the street to your neighbor to ask to borrow a huge block of ice or some other common household item. Now, because of the modern miracle of the Net, you can't correspond with them at all because your roommate has been on the phone with his girlfriend for the last hour.
Think of how the Net has changed our lives. For instance, according to one television commercial for CyberWorld or ElectroPlace or CompuPrincipality (or whatever), a dorky-looking guy (with horn-rimmed glasses) gets a really attractive woman to go out with him because he has E-Mail.
OF COURSE.
(Of course, in the commercial they don't show you, that woman had to change her address four days later to get "Pretzel Boy" there to stop sending her things like "Top Fifty Star Trek Pick Up Lines" and "Top Eighty Reasons Warp Transducer Coils Are Like Girls, If We Knew What Girls Were Like.")
Also, sports fans no longer have to go through the expensive and time-consuming routine of actually watching sporting events. Instead, we can just "log on" to the "Web" or "Net" or "Mesh" or "whatever" and check the up-to-the-minute score updates on ESPN's "Web" "site" (http:\\www.big.sweaty.guys.com).
Some day, the Internet will completely change the way the entire world functions. People will order pizzas with anchovies on the Net. They will call friends to see if they want to join in on an order of anchovy pizza on the Net and even digitally throw up from all the anchovies on the Net. All of the world's problems will solve themselves because everyone will have gotten so caught up in finding Web pages like "Those Fabulous Goldfish!" or "IowaNet" or, more improbably, "Pluginc," that they will forget that there ever were such things as Famine, Poverty, Tony Danza or the Late Seventies.
However, as you have seen on your local news (see the Local TV News Web site, http:\\www.newsLITE.com), there has been some controversy surrounding the world of CyberSpace. If you missed your local news broadcast for the last ten years, what you missed was two car crashes, a kooky weatherman and a story about a surfing kitten. But you also missed a group of Concerned News People whose duty it is to tell you that children — we don't want to alarm you, but they are PROBABLY YOURS — are being seduced by Pimply Electro-Sickos and photographed in compromising positions (such as in a figure-eight, speaking at Republican fund-raisers, etc.) These photos are then sent to other Pimply Electro-Sickos.
Or, worse, people may be using the Internet — heretofore used only to view stills from "It's a Wonderful Life" — to view pictures of women who, through no fault of their own, have VERY LARGE BREASTS and are NAKED AS A JAYBIRD. As you know, this sort of perversion causes Rampant Excess Sexual Thoughts in teenage boys. Then again, teenage boys get Rampant Excess Sexual Thoughts thinking about the Federal Budget Deficit, or even about sand. We can all see that this is the sort of CyberNudie-ness that has led to the nation's alarming rise in Crime, Earthquakes, Death, Herpes and Squirrel Abuse.
What the news stations don't tell us is that there is a lot of good that can come out of the Internet. Without Cyberspace, Jeff would have nowhere to get Simpsons sound clips to put on his computer (such as,"Aye Carumba!" and "Kill Nicole? Me?! Aye Carumba!") Also, what would he do all day when he was supposed to be working?
That's right. You guessed it. He'd be photographing naked children and sending the pictures to unsuspecting houses through the REGULAR MAIL. From this example, we can tell that the Internet is keeping an otherwise sick human being from perverting today's youth any further than he already has.
So we can see that, on a scale of "all that" to "sucking like a Hoover or Paul's old girlfriend," the Internet is "good." Without it, countless people would have to leave their rooms to make friends, and Trek Warp Coils Net would have never been founded. It has made the world a smaller place, allowing people on all corners of the world to communicate and, therefore, argue about such important matters as which level of "Doom XIII" is the "wickedest" and whether insurance salesmen and lawyers really have tentacles, or just are single-celled beings with no tentacles.
Or whatever.
SPECIAL NOTE: Be sure to catch Jeff and Paul's weekly column, "Corn Ahoy!" on "IowaNet."