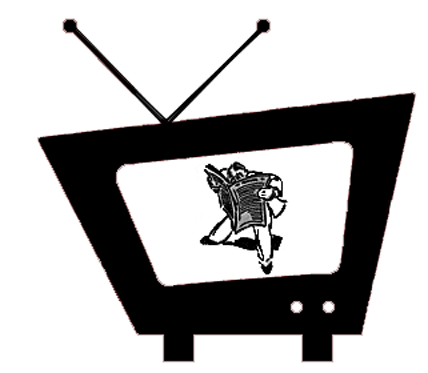 In the summer of 1996, Paul Caputo and I decided to use our runaway lack of success at The Richmond State to conquer the next rung up the ladder of comedy fame: local access television.
As a courtesy to our millennial viewers I should explain that local access television was how crazy people distributed videos before YouTube, except that it could only be seen by insomniacs and chemically impaired people tuned to a specific unpopular TV channel late at night.
We rounded up our friends Branden Waugh and Julie Amos to co-star, and somehow ended up with a collection of hyper-topical comedy skits that have aged very poorly and a musical number that somehow came out even worse. I am still pretty proud of the opening credits song, however. We assigned Branden to be the salesperson who would enlist local sponsors and I don't remember how that all turned out except that it somehow involved "Myrna's Bits 'n' Boots" and we only lasted one episode.
Cast and Crew
Julie McCabe Amos
Paul Caputo
Jeffrey Carl
Branden Waugh